National Development and Reform Commission's biomass fuel development plan proposes that before 2014, combined with solving rural basic energy needs and changing rural energy use modes, the demonstration project of biomass pellet fuel will be built to consume 5 million tons of pellet fuel per year instead of 3 million tons of coal. China has huge energy sources, at the same time, it is also a major energy consumer. So it is important to offer reusable energy and green environment protection raw materials.
The wood pellet machine produced by our company has the above-mentioned conditions. It is not only environmentally friendly and energy-saving, but also has high output, low pollution, and no major pollution waste. It is an ideal energy source for replacing coal. With the control of energy and environment in China, biomass pellets have been installed in high-end villas or houses in large and medium-sized cities. In the near future, this convenient, energy-saving and pollution-free green energy will become a tight commodity, will appear in supermarkets or chain stores.
Why wood pellet machine is popular in the future?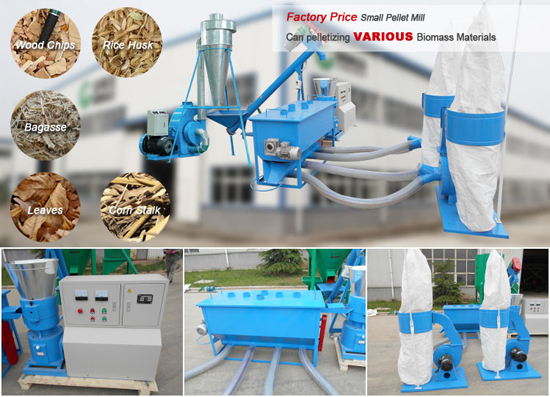 First, the raw materials required for the wood pellet machine are sufficient: the main materials of the wood pellet machine and the straw pellet machine are waste wood chips and straw, and these two categories of materials are also the most productive in China, the most urgently needed to be treated, construction waste, domestic waste, the furniture industry generates a large amount of waste wood at all times, and if these waste wood are directly discarded, it will pollute the environment and waste valuable resources. There are also straws, which produce a lot of straw every autumn. In the past, the people directly burned the straw, which not only wastes resources, but also greatly polluted the environment. The treatment of crop straw is also a problem that the state and local governments have always been concerned about. In this case, a machine that can handle wood chips and straws and turn them into waste is particularly important, and the importance of the wood pellet machine and the straw pellet machine at this time is apparent.
Second, the demand for wood pellet machine increased: As the price of food is getting higher and higher, the crops that were directly discarded can be reprocessed with wood pellet machine and straw pellet machine to become the feed needed for breeding, and the wood pellet machine Or the wood chips and straw granules processed by the straw granulator can be sent directly to the power plant instead of coal, and used as a new energy source. This greatly reduces costs and is recognized by more and more customers.
Nowadays, environmental issues have increasingly become a topic of social concern, and the greenhouse effect has become more and more serious. It can replace coal-burning materials. Wood pellet machine has been widely used at home and abroad. It is through this kind of environmental protection product that our company has successfully developed its own environmentally-friendly and energy-saving wood pellet machine. Welcome friends from all walks of life to visit and purchase.
The technology of our wood pellet machine will continue to follow the demand, continue to innovate, and lay a good foundation for the market's maturity. In the future, the new energy and high-quality fuel, biomass pellet manufacturing, our wood pellet machine will be the hottest machine in the market.