pickup round baler
What is pickup round baler?
The straw pickup baler machines can automatically finish the pickup, and put the bundle of pasture, rice, wheat and corn straw, which is widely used in dry, green grass, rice, wheat and corn, alfalfa, wheat straw, rice straw and so on. It is suitable for small or minimum farm, even in pine yards and orchards. We have two models of pickup round baler, namely, RXYK0850 and RXYK0870. Both of the two are suitable for PTO transmission.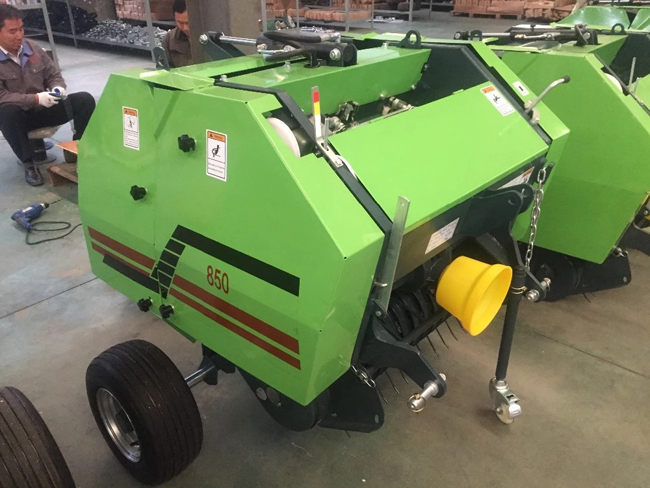 Advantages of pickup round baler
Compact structure and low power requirements allow it suitable for compact tractor even 15hp.
Three-point suspension, easy to transport, conducive to turn around the field, adapt to a variety of plots ---- small irregularities, slopes, uneven.
The bale is small in size and weight for easy handling.
The pick-up has a small gap between the teeth and can pick up various crops, pasture, alfalfa, wheat straw, rice straw, etc., whether it is whole or crushed.
Suitable for small and medium plots.
Most important is that the price is affordable.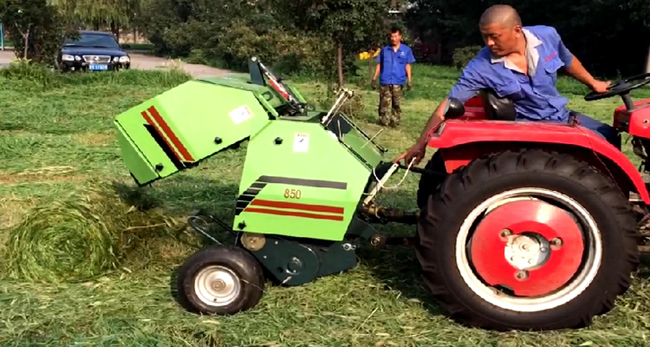 Features of pickup round baler
Small volum, light weight, compact structure, easy to operate and store.
Suitable for compact tractor, 20-50HP is enough.
Small bales, single man can transport it.
PTO transmission, 3 point hitch.
Easy to use, easy to maintain.
Minimal horsepower required.
Specifications of pickup round baler
| | RXYK0850 | RXYK0870 |
| --- | --- | --- |
| Bale size: dia.*width | φ50×70cm | φ61×70cm |
| Dimension (L*W*H) | 115*130*120cm | 130*130*135cm |
| Weight | 390kg | 440kg |
| Pickup width | 80cm | 80cm |
| Efficiency | 3-5km/hour | 3-5km/hour |
| Capacity (bales per hour) | 80-120 bales/hour | 80-100 bales/hour |
| Tire size | 16x6.5-8-4PR | 16x6.5-8-4PR |
| PTO | 540 rpm | 540 rpm |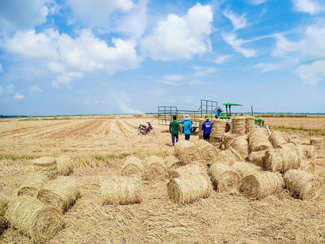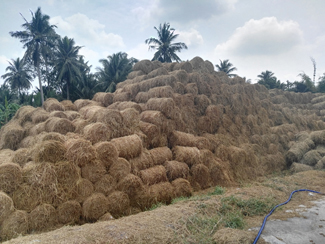 Besides this pickup round baler, we have many other balers. If you are uncertain with what kind balers to choose, you may consider about these factors below:
Farm (field) acreage and rerrain.
Type of crop.
Hay equipments you already had. such as, tractor, rake, mower, fork and etc.
Desired shape and size of bales.
Storage demands and end usage for bales.
Throughput capacity of the balers.
Price of baler and average cost for bales.
Other factors such as, moisture, loss rate,wrap materials and etc.
Detailed pickup round baler parts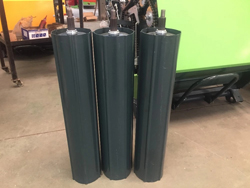 Roller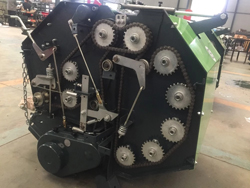 Chain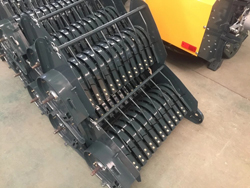 Pickup system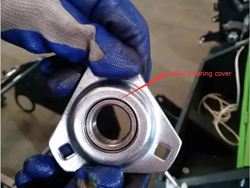 Sealed bearing cover