rollers of flat die pellet mill
Pellet mill rollers importance
Pellet machine flat die and rollers are the spare parts, but they are quite important, and the superior spare parts ensure the good performance. When choosing pellet machine, they must be put into consideration. According to customers' feedback, the cost of spare parts account for 8% of the total equipment cost. In particular, pellet machine rollers are easy to wear, so the quality of rollers determines the service life of the pellet machines.
Working principle of pellet mill rollers
Rollers play an important role in producing biomass pellets. There are two types of rollers, namely R type and D type. R type refers to roller rotation, while the flat die keep stationary. On the contrary, D type refers there contains a stationary roller and a rotating die. When flat die pellet machine works, between the roller and flat die there maybe strong friction. Then raw materials are squeezed into holes of the flat die and come out in the shape of strips.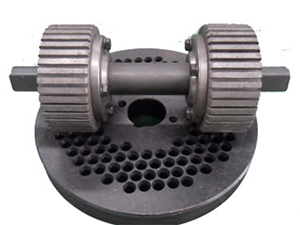 D type pellet machine roller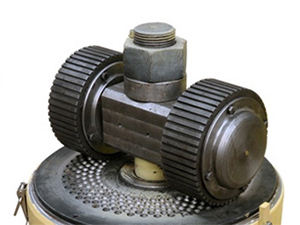 R type pellet machine roller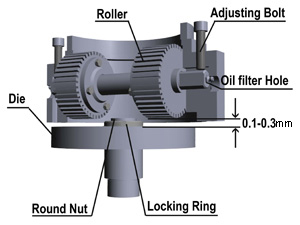 Structure of pellet machine roller
The stiffness of the roll has a direct effect on the performance of the pelletizer. Typically, there is a steel shell covered with a roller, whose high stiffness and rough surfaces ensure the strength of the extrusion. Due to the frequent friction with the mold surface, they are easy to wear in the pellet machine.
TICO roller adopts the big diameter so it can produce more higher output capacity, more higher molding rate. The grain is more uniform and the hardness is more high. Our roller service life can up to 1000 hours.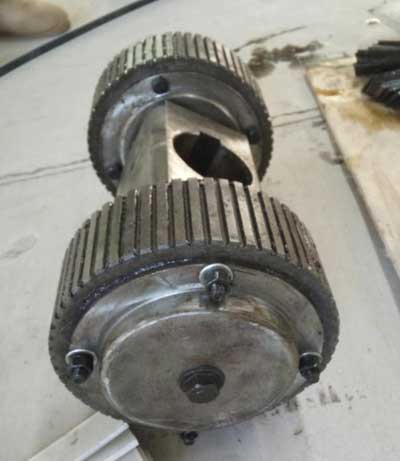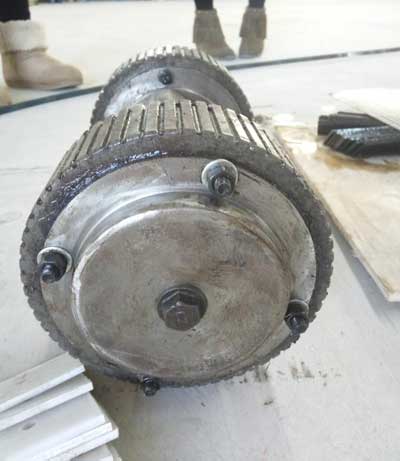 Advantages of TICO pellet machine rollers
The roller is made from high alloy steel, which makes these parts more wear-resisting and durable to use and can prolong the lifespan, ensure good productin.
The working duration of our roller can up to 1000 hours.
It is able to change die and roller faster for more time to produce pellets.
TICO is able to provide rollers with different dimensions to meet processing demands of various materials.
We guarantee timely delivery. We offer good pre-sale and after-sale service, ready to meet any of your request.