Biomass pellet production line introduction
Biomass pellet production line is used to produce biomass and forestry raw materials into pellets with high calorific value as biofuels. As a clean renewable energy, biomass pellets are widely used in household fireplace, industrial boiler and power plant etc.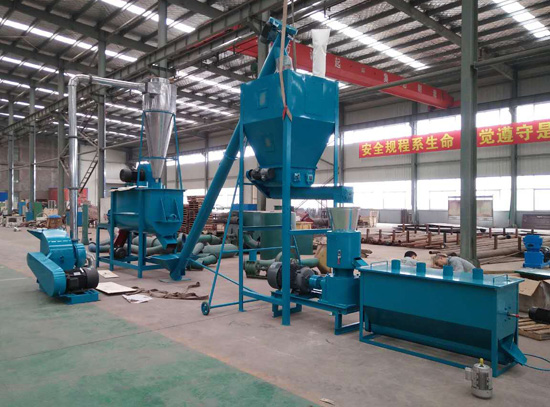 Our biomass pellet production line has different production capacity contains 500kg/h、1t/h、2t/h、3t/h、4t/h、6t/h、10t/h, to meet different requirements, and once you choose our biomass pellet production line, you needn't do anything, our line contains all the equipment to produce pellets, what you should do is to confirm your place and your electric power, we can offer you the turn-key equipment from the very beginning of crusher to the final step of pellet packing machine. Until now, we have built many pellet production plant in different countries and all of them are successful projects.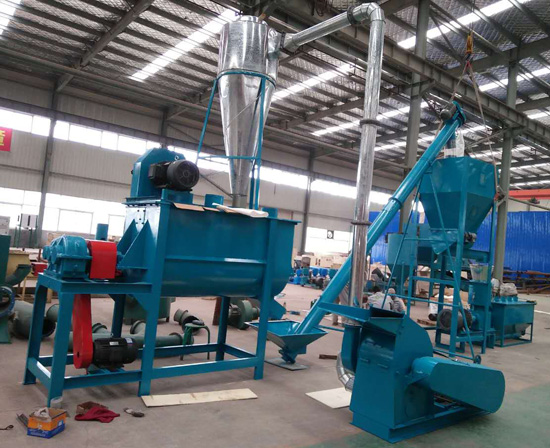 Our biomass pellet production plant can used to process various raw materials, such as wood, straw, rice husk, branches, grass, coconut shell, palm silk and so on. We have the service of free test for the raw materials, you can give us your raw materials to have a test for free.
Process of biomass pellet production line
We design the turn-key pellet production line with all the necessary equipment, and the main process is shaving, crushing, drying, screening, pelletizing, cooling and packing. Corresponding, the primary machines are crusher, hammer mill, drier, pellet machine, cooler and packing machine. But not all the machines are necessary, you can according to your requirements to choose the most suitable machines to combine the biomass pellet production line.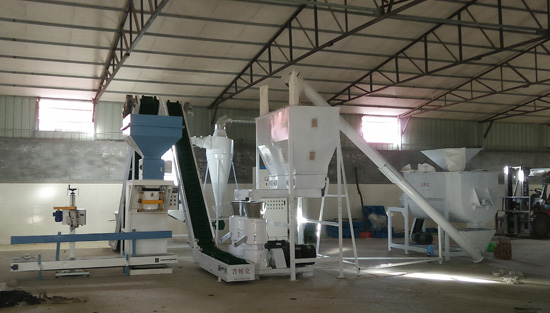 Advantages of biomass pellet production line
We have rich experience in designing projects, and up to now, we have more than 40 successful wood pellet production plant, can design the most suitable production line according to different raw materials and customers' requirements.
With continuous improvement and update for our biomass pellet production line, the quality can be guaranteed, our machine can work continuously for 24 hours without stop.
We have a group of skilled and experienced installation and commissioning teams, which can guarantee the delivery of the best machines to the customers, while also training qualified operation and maintenance personnel for the customers.
We have excellent after-sale service, each customer has his own lifelong technical specialist to solve any problem of them during the process of pellet production line.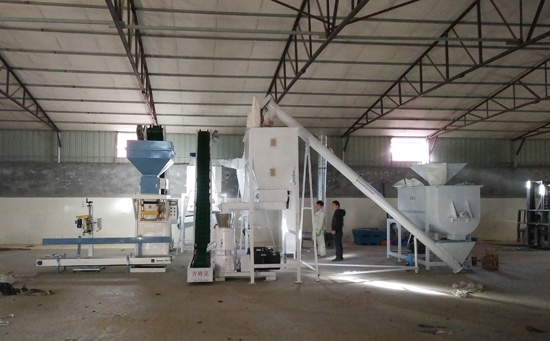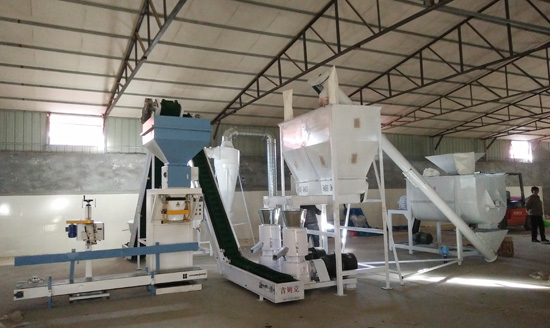 As stated, we expect to build business with all the customers, and it's our pursuing to meet our customers needs. The quality of our products and services are the foundation of our cooperation. We sincerely hope that we can serve you and help you to realize your dream, and don't hesitate, contact us now and begin your great business!