Crop chopper
Introduction of Crop Chopper: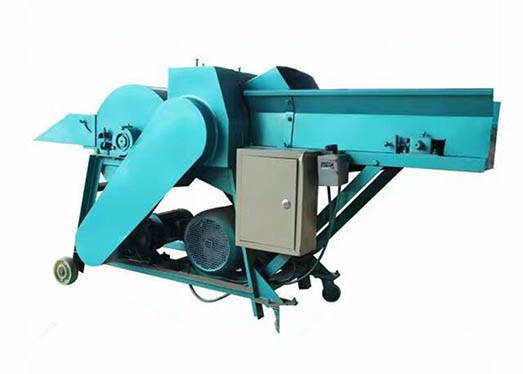 The crop chopper machine conveys the material to be processed to the mashing chamber through a conveyor, and the material is mashed by the interaction between the high turret and the slab, and the smashed material is thrown outside by the throwing blade.
Working Principle of Crop Chopper:
This machine adopts multi-knife cutting principle, can make various straw, fresh straw and bark into ideal demand according to demand, processing speed is 4-5 tons per hour, supporting power 15KW, voltage 380V, we are manufacturing large sraw chopper machineThe technical aspects of the silk machine make the previous deficiencies perfect. After half a year of repeated experiments and practical operations, our factory finally solved this technical problem. This machine is a necessary opportunity for breeding professional households, and it is also an indispensable raw material production machine for fuel ethanol production. The crop chopper machine produced by our factory has occupied the vast market in crushing technology by virtue of its high quality, high efficiency and energy saving.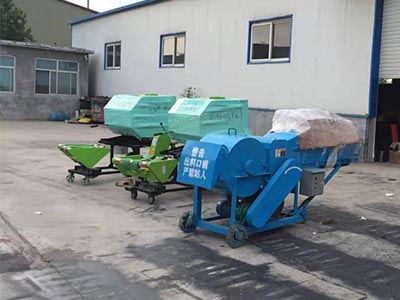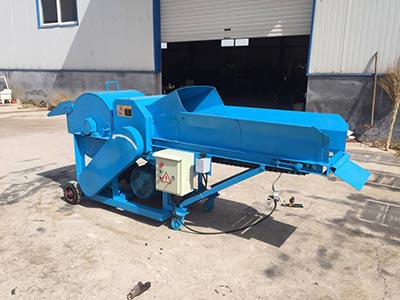 The utility model has the advantages of simple structure, easy maintenance and maintenance, and is suitable for chopping all kinds of forage grass, corn, rice, peanut, bean, potato straw and the like, and the silk reeling machine is a large rural and small-sized feed processing plant. The necessary mechanical equipment can also be used by arch farms and paper mills.
Technical Parameters of Crop Chopper Machine
Serial number
project
unit
specification
1
Specification model
/
9RSJ-3
9RSJ-6
2
Dimensions (length * width * height)
Mm
2350*680*1050
2800*900*1200
3
Total Weight
Kg
280
600
4
Motor Power
Reeling machine main motor
Kw
7.5
15
Feed motor (reducer)
Kw
1.5
1.5
5
Matching motor
Rated voltage
v
380
380
Rated speed
r/min
2050
2050
6
Straw silking rate (corn stalk)
%
≥90
≥90
7
Working efficiency (water content 55%-65%)
t/h
3
6
8
Silk length
Mm
20-40
20-40
9
Spray distance
m
3-6
10-15
Crop Chopper Machine Working Performance:
Performance
Index
Production efficiency (t/h)
Corn stalks
Cotton stalk
Straw
straw
Bark
2-5
5-8
2-3
3-4
2-4
Grass distance (m)
10-15
Advantages of Crop Chopper Machine:
The structure of crop chopper machine is compact, and the machine is connected to the conveyor, which is high in automation.
The application scope is extensive, the crushing efficiency is high, saving manpower, safety, low energy consumption.
The characteristic of this machine is that it is not required to pre-process when the straw is crushed.
It is used in the scientific arrangement of ultra-thick abrasive resistant hammer, which is made of inner Tibetan type.
Adopt the import SKF main bearing, high precision balancing rotor, smooth transmission and low noise.
Check and repair door, it is easy to clean and clean. The screen size is large and the length of life is long
The machine is more than two to three times more powerful than the previous mill, with the same manpower and power.