drum dryer
Drum dryer introduction
The same to airflow dryer, drum dryer is used to dry raw materials, it's the quite significant equipment during the procedure of biomass pellet producing plant. Many raw materials can be processed by drum dryer, such as sawdust, wood shavings, wood chips, rice straw, wheat straw, corn stalk, bean stalk, peanut vines, potato vines, bamboo chips and etc. Usually, it is common to find drum dryer in fuel plant, chemical plant, fertilizer factory, medicine plant and other industries. In TICO, we offer two kinds of drum dryers, namely, production capacity with 0.7-1.5t/h and 1.5-3.2t/h.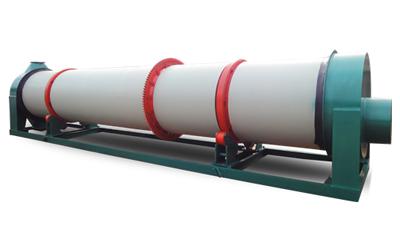 Single layer drum dryer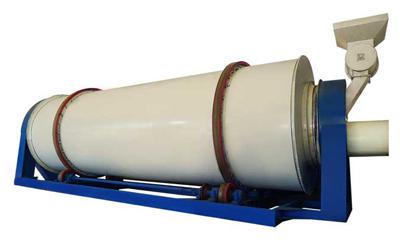 3 layer drum dryer
Specifications of drum dryer
| Model | Capacity (t/h) | motor power(kw) | Previous moisture | Final moisture | Overall size L*W*H(m) | Weight (kg) |
| --- | --- | --- | --- | --- | --- | --- |
| GT1210 | 0.7-1.5 | 28 | 35%-50% | 12%-15% | 13*2.1*2.2 | 13500 |
| GT1615 | 1.5-3.2 | 45 | 35%-50% | 12%-15% | 20*3.2*4 | 19500 |
Working principle of drum dryer
The main components of drum dryer are rotary drying cylinder, lifting board, hot blast heater, support sealing device, draught fan, cyclone separator, and the transmission system.
First, through the rotary drum and hot airflow by side, feed the raw materials into the drum dryer with the help of conveying device. They run along the spiral plate under the rotating force and the suction of the draught fan in the drum. After the transmission and distribution, the moisture of the raw materials can be dried. Finally, raw materials are sent out through the cyclone separator.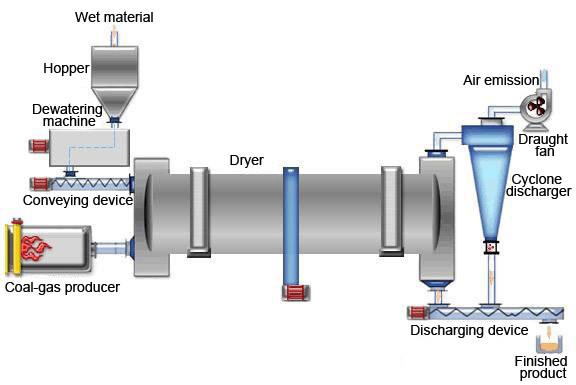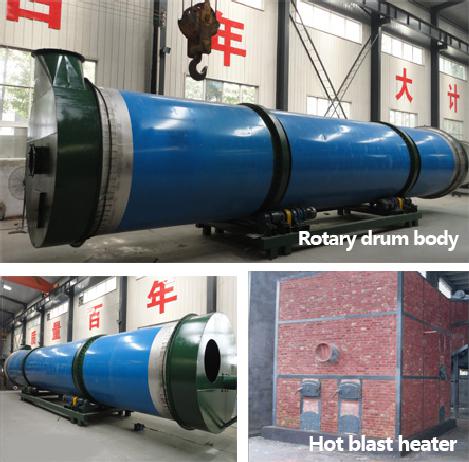 Features of drum dryer
During the process, drum dryer can remove the stones and metals automatically, just in case they enter into the next procedure.
The drum dryer adopts automatic control, make sure the constant drying process and uniform drying effect.
The stability of the drum dryer can be guaranteed by the rear transmission, which avoids the slip in the wheel rotation and improve the efficiency.
Compared with traditional single drum dryer, the heat efficiency reaches up to 70% by increasing about 50%. while the space of the drum dryer takes 50% less than the traditional single-cylinder dryer, which can reduce the cost of investment and save power consumption.
The moisture content can be chosen by adjusting the drying intensity. And the materials flow rate also can be changed by adjusting the variable frequency speed control system.
The conveyor distributes the raw materials uniformly, which can adjust the drying time and guarantee the good drying effect.
It can be matched with a hot blast heater to fulfil high efficiency and energy saving. What's more, it has the features of simple operation, thermal control and can reduce the power consumption by 20% and save the cost.
The temperature of the air exhaust port is low, which ensures the continuous work of the dust removal system.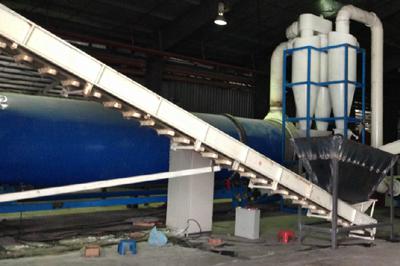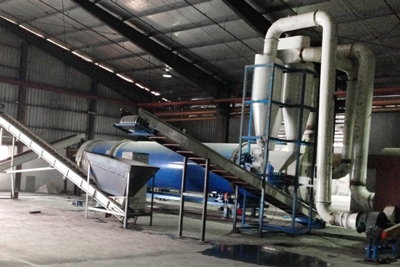 Rotary drum dryer in wood pellet plant