What is D-type electric driven pellet machine?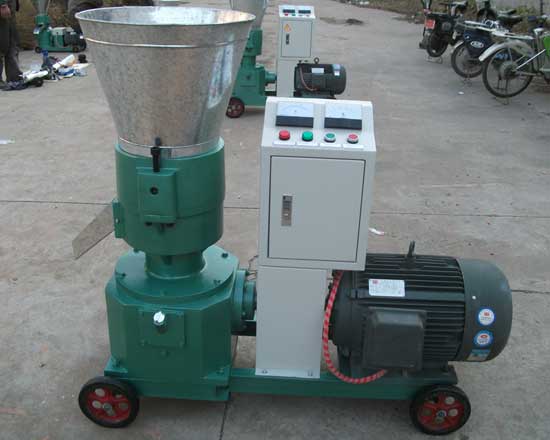 ZLSP flat die pellet mill can produce raw materials with the capacity of 50-800 kg/h. It is a new energy-efficient equipment which is designed and developed by our company. It can be classified into 2 types: D-type and R-type. And consider the different engine, there are four types of flat die pellet machine. Electric driven pellet machine, just as its name implies, means the flat die pellet machine is driven by electricity. Generally, it needs 3 phase electric. And almost every country has 3 phase electric, so it is convenient to make pellets with electric driven pellet machine. And that's why electric motor pellet machine is popular all over the world.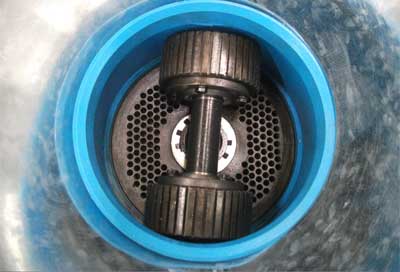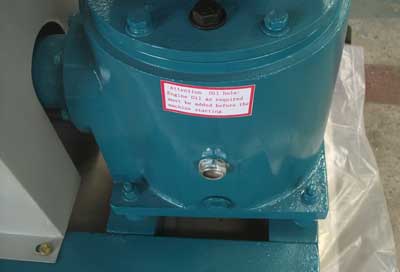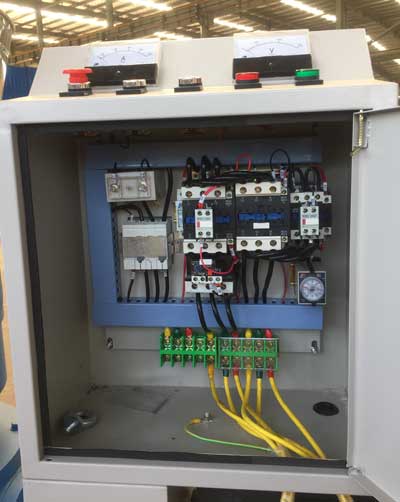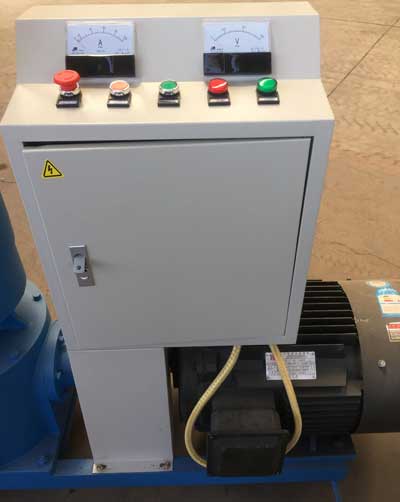 D-type electric driven pellet machine mainly refers to rotating die type, which the roller is fixed and the flat die is rotating with the main shaft. The raw materials are generally soft wood or agricultural biomass waste, such as pine, fir, cypress, larch, basswood, sawdust, corn cobs & stalks, rice straw, grass,cotton straw, rice husk, peanut shell, bamboo powder, hemp fiber, waste paper, sunflower husk, etc. And we also can have a try for free to any materials you have. The diameter of final pellets are 4, 6, 8, 10 mm.
Specific characteristics of TICO electric motor pellet machine
TICO electric motor pellet machine has two forms according to the appearance, normal type(B) or semi-packed and fully covered electric motor(C). The size is small and exquisite, the operation is easy. What's more, under the electric pellet machine there are pinch rollers, which can move to different places according to the working needs. Besides, there is emergency stop button, which can stop working and start to outage when there is something emergency. Our D-type electric motor pellet machine can process mixed raw materials into pellets at one time.
Working principle of electric driven pellet machine
The components of electric motor pellet machine are roller, mold, adjusting bolt, oil filter hole, circular nut, lock ring, hopper, spindle, blade, electric control cabinet and so on. The motor rotates the spindle, and then make the friction between flat die and roller, and the temperature of the chamber can reach 80°C, then the raw materials are pressed into flat die holes, on the other side, the pellets will emerge, then the blades will cut them to the same length. Finally, you can get excellent pellets.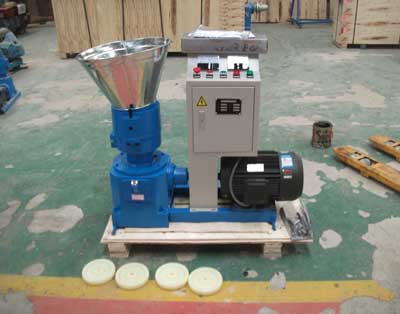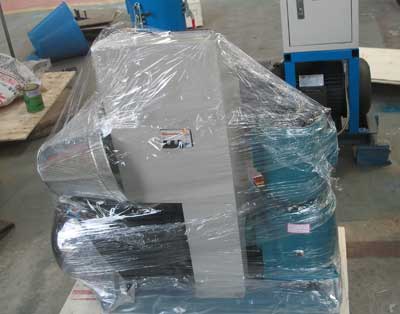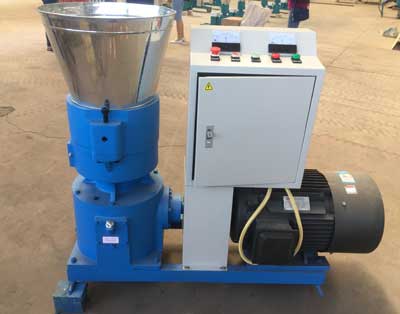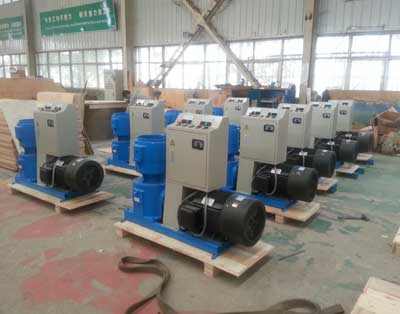 Advantages of electric motor pellet press
All of our electric motors have CE certificate to meet EU client's standards. Also get ISO9001 and BV.
The most important spare parts, roller and flat dies are made from 40CR alloy steel and all the other spare parts are made of high quality raw materials.
It is easy to operate electric motor pellet machine, suitable for home use and small scale industry.
It is featured with high productivity ranges from 50kg/h to 800kg/h, simultaneously, it is energy-saving and environmental friendly.
You can enjoy professional pellet making guidance and first-class after service to help you with all your problems regarding the pellet maker and pellet production.
The ending pellets have the features equipped with environmental friendly, very high value, low ash, low sulfur, high burning rate and etc.
It is removable and covers a small area, you can put the electric motor pellet press anywhere only there is the electricity.
The flat die service time of this electric motor pellet machine is 600h, while for roller is 800h, so the characteristic is low energy consumption and durable spare parts.
We supply 7/24 email and phone call service, and you can send us your raw materials to test freely.
Technonical parameter of D-type electric pellet machine
| Model Number | Power(kw) | Output (kg/h) | N.W./G.W.(kg) | Package Size(mm) |
| --- | --- | --- | --- | --- |
| ZLSP150B | 3phase,5.5 | 50-100 | 95/100 | 800*450*700 |
| ZLSP200B | 3phase,7.5 | 80-120 | 200/230 | 1050*480*930 |
| ZLSP230B | 3phase,11 | 120-200 | 290/320 | 1180*540*1000 |
| ZLSP260B | 3phase,15 | 160-250 | 320/360 | 1240*540*950 |
| ZLSP300B | 3phase,22 | 250-400 | 350/380 | 1300*560*110 |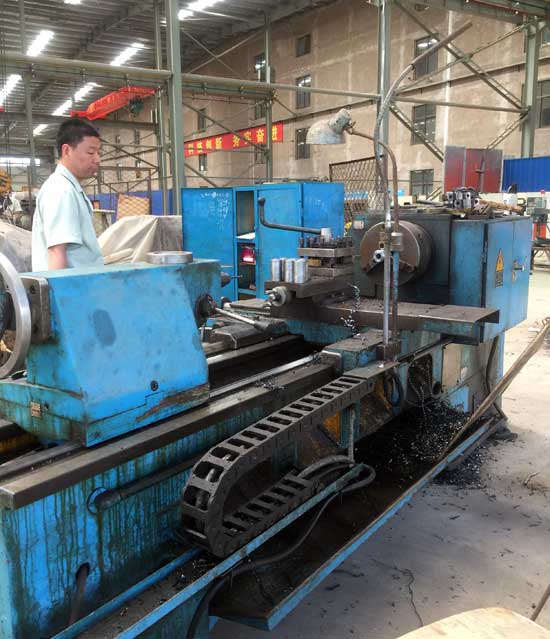 Reasons electric driven pellet machine is suitable for you
It can make full use of your biomass waste. In the past you may just throw them away. But now, with biomass pellet mill, you can turn waste into treasure!
You won't worry about your fuel cost anymore! You might be quite clear that heating the home for a whole winter can cost a great sum of money if you use electricity. Even if you use raw wood, it cannot be fully used, since wood always can't burn completely. However, if made into pellets, the pellets can combust perfectly in the stove, and you don't need to worry about harmful air polluting gases!
Our pellet machines are highly efficient. Every part is made by high quality materials and processed by advanced equipments and technology. You won't worry about its service life. You buy an electric driven pellet machine and you can use it for years!
It has been a trend to use biomass pellet press now all over the world. You may surprisingly find your neighbor using it right now!