Silage round baler
Introduction of 9YY-55 automatic silage round baler
Our company is a large-scale agricultural machinery manufacturer with independent research and development capabilities. 9YY-55 hydraulic oil pump automatic silage round baler is also the industry's first production enterprise to eliminate the hydraulic cylinder silage baler. The matching diesel engine of silage round baler should be more than or equal to 8 horsepower, and the matching input speed meets the requirements of this machine. The diesel engine is stabilized, and four B-type triangular belts are connected with the machine pulley, that is to say, the connecting work is completed. This machine does not have accessories, but provides services.
Corn, rice, wheat straw, alfalfa, leymus chinensis, reed and cotton straw are packed into bales by compaction and baling. It is convenient for transportation, storage and deep processing. Suitable for various farms, grasslands and various straw recycling.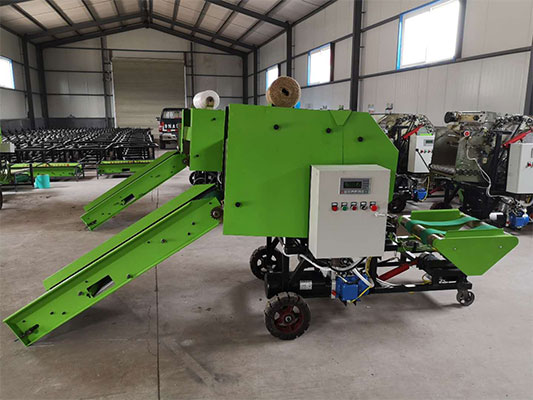 Characteristics of 9YY-55 automatic silage round baler
Because the oil cylinder pipeline is strong and sealed well, and the cylinder uses thin plastic pipe, the joint is easy to loose and leak. In our grass industry processing industry, the working environment is relatively bad, dust, air humidity. Grass and many other reasons easily lead to cylinder corrosion and blockage and other failures, and the cylinder does not exist all kinds of phenomena, can limit the long-term increase in the use life of machinery.
Fully automatic silage round baler machine is automatic and manual. When the machine breaks down, customers can use manual operation before maintenance, without affecting normal production. For many customers who make silage, silage is just in a hurry. If we can't work because of machine failure, the loss is huge. We always start from the customer's point of view and make the machine that really suits the customer.
The advantages of the net rope used in the silage round baler and coating machine are that it has the advantages of fast down-rope speed and low cost.
Unique external bearing structure, the original internal bearing design will be eliminated. All bearings are unified from the original 6-7 models into one type of external bearing structure, which reduces the replacement time from 4 hours to 20 minutes. It makes the maintenance of the machine more convenient and the failure rate lower.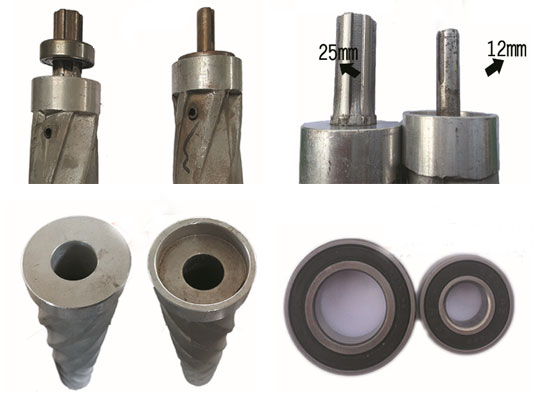 Specifications of 9YY-55 automatic silage round baler
Outline size: 2100 mm*1800 mm*1300 mm
Machine weight: 510 Kg
Number of rollers: 36
Power of bundling: 5.5 Kw (Three-phase six-pole motor )
Matching diesel engine: ≥8 horsepower
Rated speed: 350 rpm
Bundle diameter: 550 mm
Production efficiency: 40-60 bales/hour
Bale weight: 20-100 kg/bale
Straw density: 450-550 kg/m3
Feed entrance width: 520 mm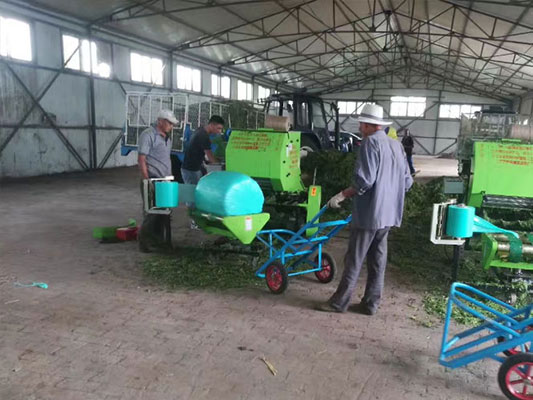 Our company's solemn commitment
All types of round balers sold by the company can enjoy free guidance to customers to make high quality silage and provide the latest technology for life. Our company is a high-tech enterprise in research, development, production and sales of modern agricultural and animal husbandry equipment. It is a large enterprise specializing in the production of silage round baler, pickup round baler, small baler, large baler, round baler with cutter, pickup square baler, crop chopper.