airflow dryer
What is airflow dryer?
When you have a biomass pellet plant, airflow dryer is the very important auxiliary equipment. It is used to dry the raw materials, because the moisture content of raw materials must between 10% to 20% and generally the raw materials moisture content can't up to standard. Especially such as grass and green straw etc have high moisture content, it is necessary to dry them with the help of airflow dryer or drum dryer.


Not all the raw materials can be processed directly by the airflow dryer, the diameter of raw materials must be less than 3mm, and length must be less than 5mm. And the large size raw materials should be processed by hammer mill or crusher to make them suitable for the airflow, but like sawdust, rice husk and wood chips can be put into the dryer directly.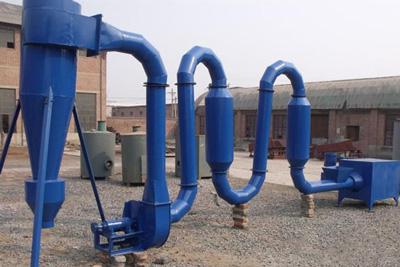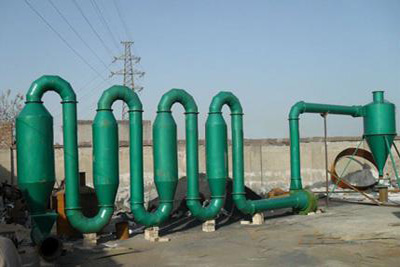 Working principle of airflow dryer
Put the raw materials such as powder, sawdust etc into the airflow dryer, to guarantee the rotating direction is right and the feed hopper has enough suction force. Under the function of air blower, the raw materials are suspended. And then are fully mixed with the hot air and get dried quickly.
When operating the airflow dryer, check there is no air leakage and make sure the flange connector is in normal condition. And avoid putting the large-size raw materials to the hopper to improve the drying speed. What's more, ensure the temperature at the air outlet reaches over 150℃. After certain time, clear the discharge port to avoid blocking the outlet.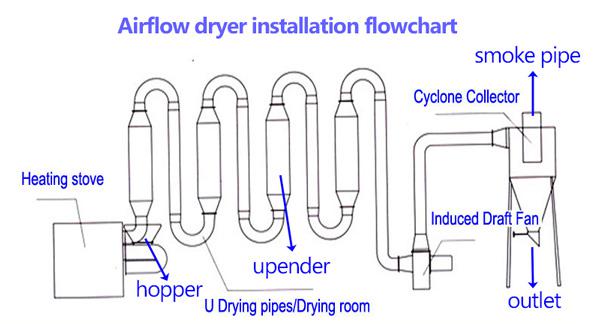 Characteristics of airflow dryer
A wide range of raw materials. Any raw materials with diameter less than 3mm and length less than 5mm are available, such as sawdust, rice husk, wood chips, branches and crushed wood shaving.
Firewood, steam, coal and electricity are all available as power sources.
Our airflow dryer can lower the moisture content from 30% to 10% when the temperature is 180℃, which has wonderful product efficiency.
TICO airflow dryer will be your best choice because of the features of large capacity, high drying efficiency, easy to operate, small consumption, low fault rate, low cost and so on. We have our own factory to produce airflow dryer and the whole pellet production plant, if you are interested in it, please contact us, we are expecting to do business with you!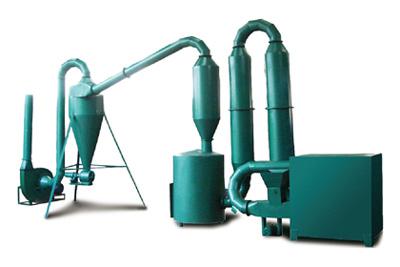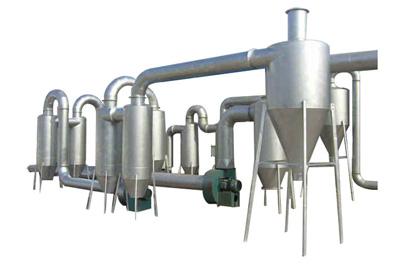 Parameters of airflow dryer
| Model | Capacity (t/h) | Motor power (kw) | Initial moisture % | Final moisture % | Size L*W*H(m) | Weight (kg) |
| --- | --- | --- | --- | --- | --- | --- |
| QLH300A | 0.3-0.4 | 7.5 | 25-30 | 10-15 | 16*3*3.2 | 2660 |
| QLH350A | 0.5-0.6 | 11 | 25-30 | 10-15 | 18*3*3.3 | 2660 |
The two models of airflow has the same drying effect but different production capacity.