hammer mill
Introduction of hammer mill
We all know that pellet machine can process powder raw materials because of the characteristics of itself. So the size of raw materials must be proper. But generally, the length is not likely the appropriate, so before pelletizing, we should make the raw materials in the proper length with the help of hammer mill, which can cut wood chips, stick and all kinds of straw, stalk into 1mm diameter sawdust.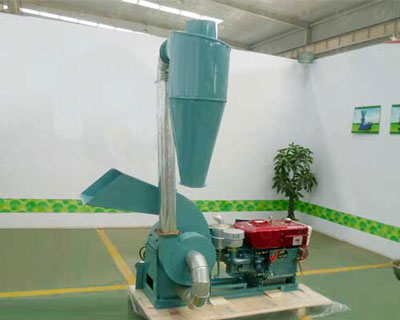 TFS420 hammer mill with diesel engine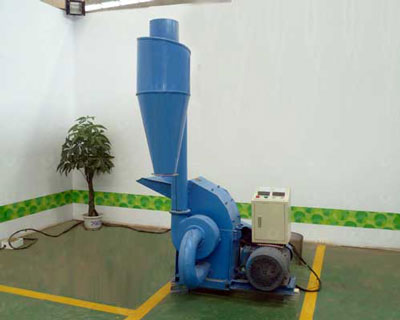 TFS420 hammer mill with electric engine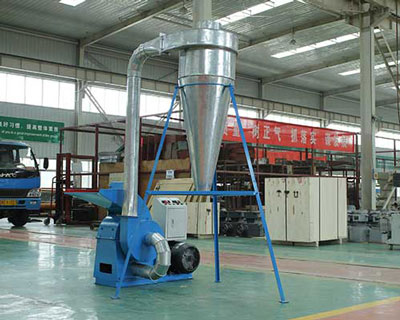 TFS500 hammer mill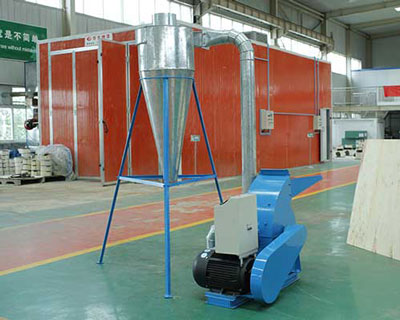 TFS500 hammer mill
What's more, hammer mill is also suitable for grinding the grains, such as corn, wheat with different hammers. Also,
hammer mill could be driven by electric motor, diesel engine or gasoline
. We can make according to different clients' requirements. TICO hammer mill is widely used in the professions such as animal feed factory,wood pellets plant, cultivation factories, organic fertilizer factories, Chinese medicine, chemical industries and so on.
Raw material of TICO hammer mill
Tree branches, tree trimmings, wood chips, wood cuttings, cotton stalk, corn stalk, wheat straw. Small sized material with diameter no more than 50mm are all available for TICO hammer mill.


Final products of TICO hammer mill
The raw materials are processed by hammer mill to the suitable length or the powder, generally, the output size can reach diameter 3-5mm , which is suitable for further palletizing or Briquetting.
Advantages of TICO hammer mill
The machine is used for both of coarse grinding and fine grinding
The feeding quantity can be automatically controlled.
The grinding chamber adopts twice strike technology
Using direct-connecting drive and reasonable design about the space between hammer and screen.
The feeder is equipped with automatic deironing device.
Using interlaced drain hole screen to ensure smooth discharging.
Can achieve the different fineness by changing the hammer screen with different diameter.
The fast start door opener and flexible press screen structure make it easy to change the screen and convenient to operate and maintain.
TICO biomass hammer mill specifications
| MODEL | Output Capacity (kg/h) | Power | Screen mesh (standard) | Hammer Quantity | Weight(kg) | Diamesion(mm) |
| --- | --- | --- | --- | --- | --- | --- |
| FSP158B | 100-200 | 2.2 KW Single phase | 4 | 16 | 75/85 | 750*450*730 |
| FSP198B | 240-400 | 3KW 3 phase | 4 | 16 | 120/135 | 1000*750*1120 |
| FSP198B | 240-400 | 4KW 3 phase | 4 | 16 | 120/135 | 1000*750*1120 |
| FSP420B | 800-1000 | 7.5KW 3 phase | 5 | 16 | 250/270 | 1200*1000*1220 |
| FSP420B | 800-1000 | 11KW 3 phase | 5 | 16 | 300/320 | 1200*1000*1220 |
| FSP420A15 | 800-1000 | 15hp | 5 | 16 | 370/390 | 1650*800*1120 |
| FSP420A22 | 800-1000 | 22hp | 5 | 16 | 390/410 | 1650*800*1120 |
| FSP500B-28 | 1000-1200 | 11KW 3 phase | 3 | 16 | 470/500 | 2200*1000*1020 |
| FSP500B-28 | 1000-1200 | 15KW 3 phase | 3 | 16 | 500/530 | 2200*1000*1020 |
| FSP500A-28 | 1000-1200 | 22hp | 5 | 16 | 370/390 | 1650*800*1120 |
| FSP500B-40 | 1200-1700 | 22KW 3 phase | 3 | 24 | 710/755 | 2200*1050*1020 |
| FSP500B-40 | 1200-1700 | 30KW 3 phase | 3 | 24 | 800/835 | 2200*1100*1270 |
| FSP500A-40 | 1200-1700 | 55hp | 5 | 24 | 995/1065 | 2250*1150*1270 |
| FSP500B-60 | 1700-2100 | 37KW 3 phase | 3 | 36 | 1150/1230 | 2300*1150*1350 |
(Note: FSP-A refers to diesel engine. FSP-B refers to electric engine.)