PTO (Power Take Off), it means that the output power of pellet machine is from tractors and farm machinery engine power. Using this machine, you need to make one pellet mill connect to a tractor or other agriculture machineries. PTO driven pellet mill is especially suitable for farm workplace, where a tractor can supply the power. Without the dedicated engine, PTO pellet machine is easy to install and operate, with more mobility and lower cost.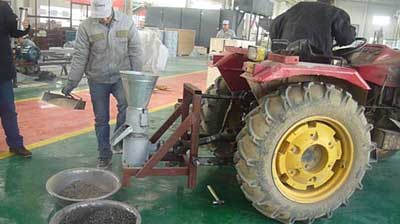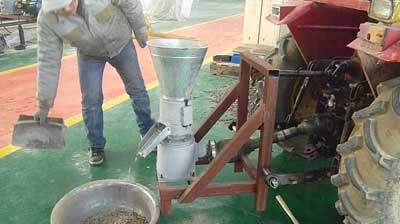 The working principle of PTO driven pellet machine
PTO pellet machine is different from other types in its power source. To operate, it needs to be connected to a tractor or other farm machineries, whose motor drives the rolling part within the mill. There is a flat die with many holes on it and a stationary roller in the device.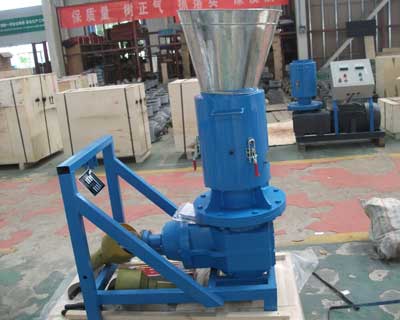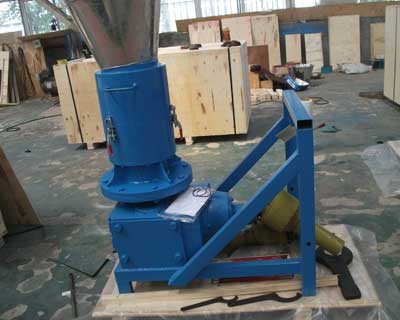 When the motor starts, the main shaft rotates together with the flat die, while the roller keep still. The friction between the rotating die and the stationary roller bring the temperature up to 80 ℃, under which raw materials are squeezed through the hole and become shaped pellets rolling out from the outlet. Generally, rotating flat die structure represents simpler design and high convenience, applying to small-scale pellets production.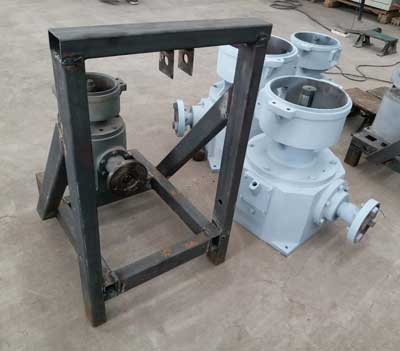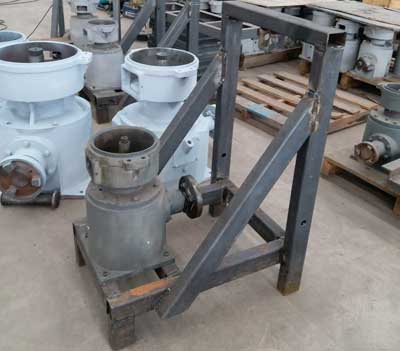 What raw material can PTO pellet machine process?
The PTO pellet machine can process crop straws such as wood chips powder, rice husk powder, cotton stalk powder, cotton seed hull power, weeds powder, as well as domestic and factory wastes. Such raw materials are hard to form owing to their low adhesive capacity, which requires pellet mill to make them into biomass pellets, thus serving as biofuels or animal feeds.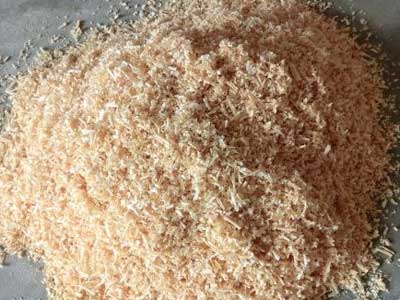 Wood powder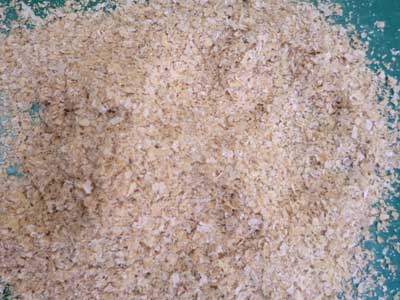 Bran powder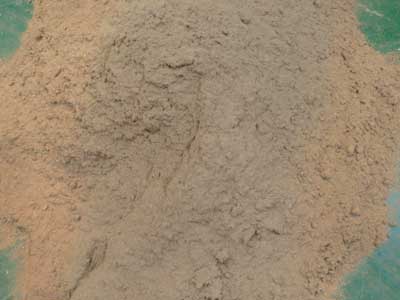 Dry grass powder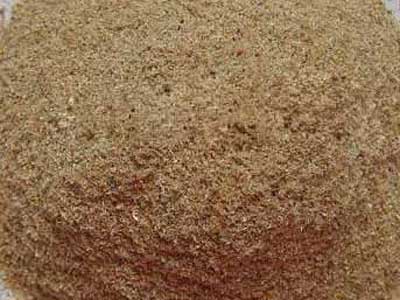 Straw powder
The features and advantages of PTO pellet machine
It mains make the powder material to be pellet, such as wood chips powder, rice husk powder, cotton stalk powder, cotton seed hull powder, weeds powder.
High performance and energy efficiency, it is able to produce uniform particles, and reduce mechanical damage.
With light weight, portable, and it is convenient for outdoor use.
It is made of high quality alloy steel, with high durability and wear resistance.
Flat dies with different hole sizes, meeting the production demands.
Technical parameters details
| Model | Capacity | Power(HP) | Weight(nw/gw) | Packing size(mm) |
| --- | --- | --- | --- | --- |
| ZLSP- 150P | 50-100 | ≥8 HP | 90/110 | 900x540x1020 |
| ZLSP- 200P | 80-120 | ≥15 HP | 130/150 | 1000x540x1020 |
| ZLSP- 230P | 120-200 | ≥22 HP | 175/200 | 1000x540x1020 |
| ZLSP- 260P | 160-250 | ≥33 HP | 235/255 | 1050x540x900 |
| ZLSP- 300P | 250-400 | ≥41 HP | 305/325 | 1100x540x100 |