Biomass pellet fuel is such a fuel that produced by the extrusion of biomass pellet machines, which make the raw materials such as sawdust, straw, grass, wood, and etc. into pellets, to burn as the alternative of coal and natural gas, with the advantages of no smoke, environment friendly, low price than natural gas, convenient to change and so on.
Price of biomass pellet fuel
The price of biomass pellets varies from 700 to 1200 yuan per ton, depending on the raw material, calorific value and region. Generally speaking, biomass pellets can't add any additives in the production process, so the smell of biomass fuels still retains the original smell of raw materials. As is known to all, the environmental protection of biomass pellet fuel is obvious to all, and it is also the reason for the environmental protection materials favored by consumers. Biomass pellet fuel including straw, cotton wood, rice husk, sawdust and other raw materials, while also produces tar, hydrogen sulfide, nitrogen oxide and other substances, but because of modern technology has been relatively mature, perfect and its emissions of harmful substances, significantly less than the standard of the country.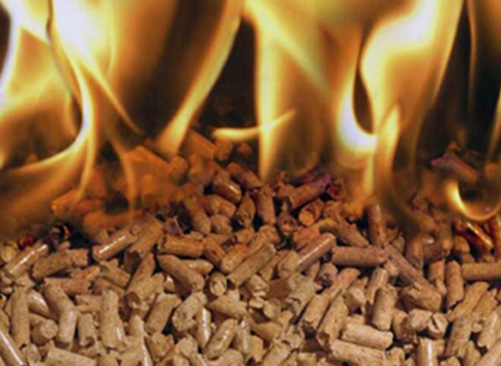 According to the different production needs, the requirements for biomass pellet fuel are different, and biomass environmental protection boilers are also indispensable. Such as main combustion characteristics of straw biomass pellet fuel boiler is in stages with the wind, biomass pellet fuel combustion areas, not only ensure the boiler efficiency of environmental protection, and greatly improve the efficiency of the biomass pellet fuel.
The utilization of biomass pellet fuel is mainly composed of direct combustion, thermochemical conversion and biochemical conversion. The direct combustion of biomass fuel will remain the main method of biomass utilization in China for a long time to come. Biomass pellet fuel transformation thermal efficiency is only about ten percent of current traditional ovens burning, promote efficiency can reach twenty percent to thirty percent of the oven, this technique is simple, easy to promote and benefit obvious energy saving measures, is now the most popular in the construction of new energy products.
Calorific value of biomass pellet fuel
The calorific value is the same as the calorific value of the raw material. For example: Larix gmelini is about 16829kj / kg, equal to 4022 kcal. Red pine, 16645kj/kg, about 3978 big cards. Sawdust mixed with 16302 kj / kg, about 3896 kcal. The sawdust peanut shell was 15948 kj / kg, about 3812 kcal.
Application of biomass pellet fuel
The main purpose is to replace coal combustion, which is cleaner than coal, cheaper than natural gas and is now being used all over the country. Specific applications such as:
Coal-fired boilers. This is the most widely used place at present, heating, water supply, bath and so on are widely used.
Biomass power generation.
Smelting, forging, aluminum, and so on.