The dryer system is located at the inlet part of the small wood pellet machine. When some wood enters the small wood pellet machine, the dryer is first dehydrated and dried. The main purpose is to let the wood chips run normally in the main machine. The too wet wood chips will destroy the whole machine. The damage caused the main engine to fail to operate normally, and the dryer became the main component of the wood pellet machine. The dryer heats up the wood chips to evaporate water. He also has an important role in cooperating with the drying net. When the sawdust is used, he will also filter it, making our processing of wood chips more reasonable and even.
How to solve the drying system failure of small wood pellet machine during use?
The small wood pellet machine has a very strict protection system. They cooperate with each other, and the post-production of the wood pellet machine also plays a big role. The different wood chips are processed to make good use. Machine turning waste into treasure has played a role in protecting nature to a certain extent. Just like the disposable wood blocks we often use, there is a large amount of wood suitable for disposable chopsticks every year, causing great waste and pollution. The wood pellet machine can concentrate on disposable chopsticks for a second use.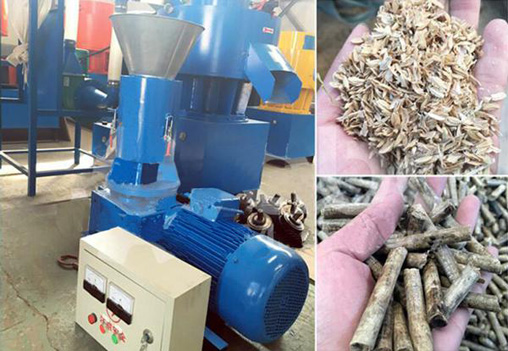 The dryer system in the small wood pellet machine is one of the most important parts of the whole machine. It mainly plays the role of drying and dehydration after the wood chips enter the pellet machine. Many plant woods have just been cut, so there is a lot of water in the middle. Inside, the machine can only work normally in the wood pellet machine after drying, so this system has become the first and most important step in the processing of wood chips.
Our company has advanced machinery manufacturing equipment and is a professional manufacturer integrating research, development, manufacture, installation and commissioning of biomass energy machinery in China. The products are sold well both at home and abroad. The company adheres to the enterprise tenet of "Honesty, Quality, Customer First", and is committed to the development and research of biomass energy machinery through the mission of "advocating green energy and creating green life". We produce energy machinery to meet customer needs.