What is biomass and what they can do?
Biomass refers to the use of the atmosphere, water, land and other photosynthesis produced by the various organisms, that is to say, a growth of organic matter. With the help of biomass pellet machines, some wastes can be made into biomass pellets, which are very popular nowadays.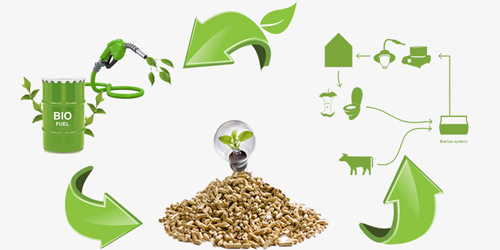 Advantages of using biomass
Using biomass as a fuel reduces need for fossil fuels for the production of heat, steam, and electricity for residential, industrial and agricultural use.
Biomass material is easy to find and can be produced as a renewable resource.
Biomass fuel can add value to agricultural crop. Turn agriculture wastes into a secondary product.
Growing Biomass crops produce oxygen and use up carbon dioxide.
Using waste material can reduce landfill disposal which will make more space for everything else.
Carbon Dioxide is taken in by plants which are released when biomass fuel is burned.
Less money spent on foreign oil.
What is biomass pellet machine?
Biomass pellet machine is used to process agricultural or industrial wastes like wood chips, straw, rice husk, husk and other biomass raw materials into pellets, which are generally used as biofuels. Generally speaking, through a series of processing by biomass pellet machines and press the raw materials into hard pellets, which are used as fuel that can almost take the place of fossil fuel. Pellets can also be used to feed live stock.
Turn "trash" into "treasure"
Turn into fuel
Straw pellet fuel. As is implied by the name, straw pellet is produced by straw pellet machine through a series of process. Regard straw pellet as fuel can help reduce pollution in the air and recovery the agricultural wastes. Safety, health and experimental responsibility.
Heating. Mainly used for home heating and the supply of hot water.
Industrial production. Pellets can also supply industrial boilers. As the main fuel, instead of coal, burning pellets can reduce environmental pollution, at the same time also practical.
Power generation. Like some enterprises are using thermal power, biomass pellet fuel fever is high, it can also be used with vitality power generation.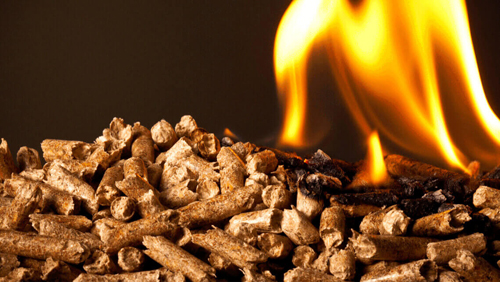 Turn into animal feed
The animal feed produced is hard, smooth and ripe inside. The high temperature can kill a variety of parasitic eggs and other pathogenic microorganisms.
The animal feed produced can improve the digestion and absorption of animal nutrition, reduce the adverse effects on digestion, enhance animal disease resistance and reduce a variety of insects and digestive diseases.
The animal feed produced meets the characteristics of the gnawing animals of pigs, cattle and sheep and so on. At the same time improve the nutrient absorption rate.
The animal feed produced is easy to store and transport, compared to mixed powder animal feed, pellet animal feed can bring higher economic benefits.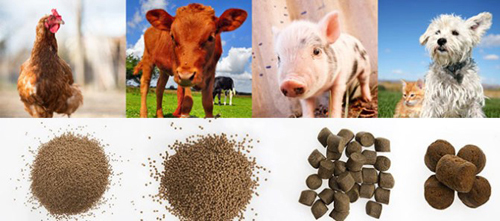 There are 4 types of small biomass pellet machine: electric pellet machine, diesel pellet machine, PTO pellet machine and gasoline pellet machine.
Reasons why biomass pellet mill machine is suitable for you.
Turn your trash into treasure. Under normal circumstances, we usually throw our biomass waste away. But now, with this biomass machine, we can turn them into wealth.
No more worry about your fuel cost anymore. When it comes to winter, heating is necessary for every family, the cost of heating, no matter use electricity or wood, is a high amount of money. The wood, sometimes cannot be totally used, and that is a waste of energy. Use pellets or turn the wood into pellets will perfectly solve these problems and you don't need to worry about harmful air polluting gases.
Our pellet machines are efficient in work. We select materials in high quality which make sure that our product has a long service life. We have thoughtful after-sale service. Don't worry about any troubles.
At present, use pellet machine is coming into fashion. It is a tendency around the world. Quickly join the purchase army and customize your unique pellet machine!