Raw materials we can process
With the development of science and society, there are more and more things of naught. Pellet machine can make these wastes into treasures, through processing of pellet machine, raw materials can be produced into pellets with high density and high combustion ratio.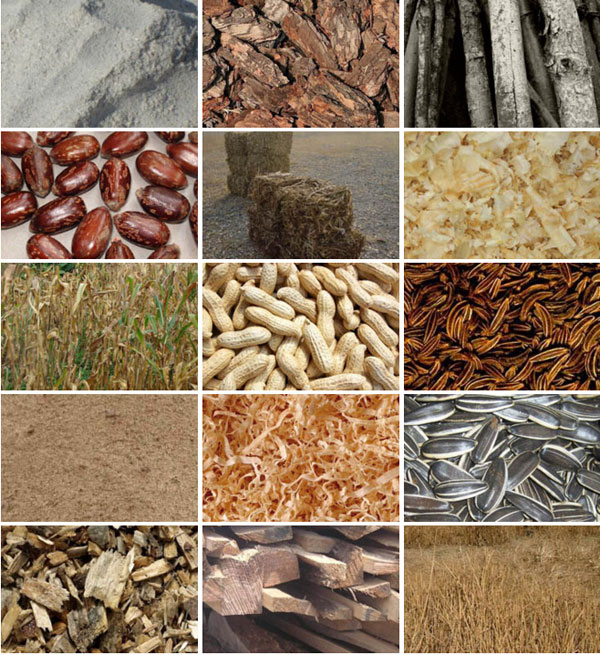 It has become a tread that make pellets at home. So pellet machine is necessary. GEMCO small pellet machine can process all kinds of raw materials into pellets as biofuels. The raw materials mainly contain 4 categories, namely, crop residues, forestry wastes, wood scraps and household garbage.
Crop residues
The number of crop residues is immense, especially in agriculture, mainly including rice bran, peanut husk, groundnut-shell, wheat straw, sugarcane biogases, rice husk, maize straw, canola straw, pineapple peel, and etc. With GEMCO small pellet machine, these crop residues can be processed into pellets for combustion and feeding use.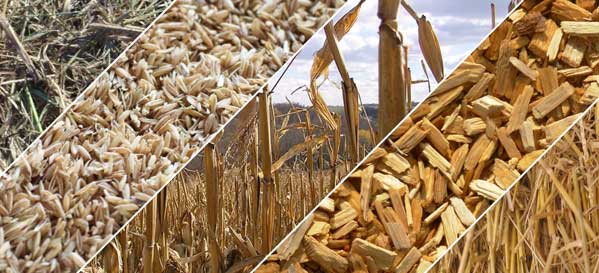 Forestry wastes
The forest has always been a fuel resource. But it's not an economic choice to burning the logs any longer, that's because the burning rate is quite low and there is too much ash. In contrast, biomass particles represent renewable energy and future trends. The forest wastes our pellet machine can process are trees, bark, fresh grass, sunflower stalk, tobacco waste mustard stalk, bamboo dust, branches, leaves, wood chips and etc. Generally, these forestry wastes need crushing with our hammer mill and drying with drier before pelletizing.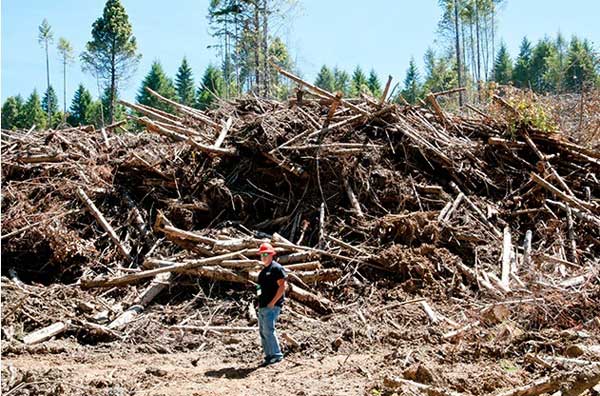 Wood scraps
The wood scraps always come from the factory that processing furniture and panel, so it is familiar to us. And on the other hand, saw dust is one of the best raw materials for small pellet machine to make pellets. Because saw dust can be put into pellet machine directly without any pre-treatment. Sanding wood power, wood chips and wood offcuts are another frequent wood scraps. But they should be crushed by hammer mill before pelletizing.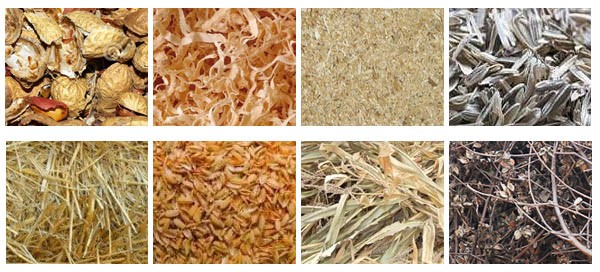 Household garbage
Refer to household garbage, every one is familiar to it. Each day, there is a lot of household garbage. Now with the help of pellet machine, household garbage can be processed into pellets, not only can increase the income, but also can protect the environment. Such waste paper and plastics, leaves in the garden, grass and etc all can be produced into pellets by professional pellet machines.
Issues should pay attention to about raw materials
GEMCO pellet machine can process all kinds of raw materials, even we can customize pellet machines according to your special raw materials, but in order to make superior pellets, there are some issues should put into consideration.
The size of raw materials must be proper. Sometimes, the length is not likely the appropriate because of the limited die diameter, which restricts the length of raw materials. Hence, before pelletizing, make the raw materials in the perfect length is quite important. And generally speaking, the most suitable length of raw materials is approximately. This should rely on our hammer mill. To know more about hammer mill here.
The moisture content of raw materials is another thing you should pay attention to. Occasionally, the moisture content is too high for pelletizing, so dry the raw material is necessary, which can improve your income. In a general, the most suitable moisture content is 10-20%.
All in all, to make your own pellets with a small pellet mill can save your problem of so many useless things. It is commendable. The most important thing is to choose proper pellet machine. If you have different raw materials, now our company has FREE raw material test, you can send your raw materials to us for test with our different type of pellet machine. And your satisfaction is our success!